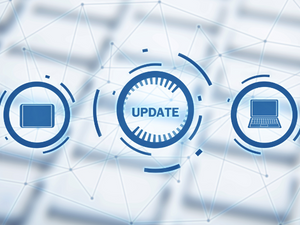 Microsoft Exchange Server 2013 will no longer receive updates starting April 11, 2023. That gives companies using the system to upgrade to a newer one or lose support. It will no longer get:
Technical support for problems users encounter
Bug fixes for issues that affect the stability and usability of the server
Updates on time zone
Fixes for security vulnerabilities discovered due to breaches
What Is Microsoft Exchange Server?
Emails are a huge part of most businesses today. It is used for both internal and external
communication. An exchange server is designed to deliver and save messages to user
inboxes. Without it, the accounts would not work well.
Microsoft is ending the service of the 2013 version to allow users to switch to more secure
options.
Vulnerabilities After End of Service
Exchange Server 2013 will continue to run after the end date. But Microsoft recommends
migrating to other available options to reduce potential security risks.
There have been several recent cyber-attacks. An example is the Play ransomware gang
attack on Rackspace. Tens of thousands of users were unable to access their emails. That led to many lawsuits against the company. Events like that highlight the need to transition.
Business Options After Exchange Server 2013
Microsoft has developed an end-of-support roadmap to assist customers with the transition. They offer two options.
The simplest option to retire Exchange 2013 is transitioning to Microsoft 365. It is a cloud-
based service for businesses. 365 has better features and improved user experience. It takes a few clicks to transition over to it.
Microsoft 365 is a subscription service. That means paying monthly per user. It could look
like a bigger expense. But it could save time and money in the right situation.
Some companies have more complex requirements. Legal and compliance are an example.
They need more control. In that case, Exchange 2019 is the route to take. It allows complete control over the infrastructure.
To summarize, Microsoft 365 works for organizations with simple requirements. They get the service and support from the provider. Microsoft Exchange 2019 is harder to maintain. But it gives more solutions for complex situations. The best solution depends on the company, employees, and customers.