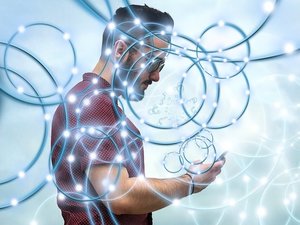 AT&T has big plans for their future and yours.  If they're your carrier of choice, and if you live in the cities of Dallas, Atlanta, or Waco, then you stand to be on the cutting edge of the changes the company has in store. Those locations have been selected to be the first to receive AT&T's 5G network upgrade.
Often, whenever a new technology is touted, you hear the phrase "this changes everything" associated with it. However, after listening to an AT&T spokesman talk at length about the capabilities of the new 5G network, the phrase is much more than just hot air and wishful thinking.  From the sounds of it, it really does change everything.
Here's what a company official had to say on the matter:
"We are working with our vendors on an aggressive schedule to help ensure customers can enjoy 5G when we launch the network this year.  We will add more 5G-capable mobile devices and smartphones in early 2019 and beyond.
After significantly contributing to the first phase of 5G standards, conducting multi-city trials, and literally transforming our network for the future, we're planning to be the first carrier to deliver standards-based mobile 5G--and do it much sooner than most people thought possible.
What this means for our customers in these cities is that they will be the very first to access this next generation of wireless services.  The experience we've gained by leading the industry transformation to network virtualization and software control will help our customers to get the most out of 5G.  Ultimately, this means new experiences with augmented reality and virtual reality (AR/VR), future autonomous cars and delivery drones.
In order for these new experiences to become reality, you need mobile 5G powered by SDN and edge computing.  We're making the cloud smarter, faster, and local."
By all accounts, there are exciting times ahead.  If you've been thinking about switching to AT&T, this might be a good reason to do so.